Anyone interested in ordering any boy's basketball apparel or fan gear here is a link the store closes on November 7th. Thanks and Go Braves!
https://stores.inksoft.com/WS77212
Attention SENIOR parents: Cap and Gown orders are due on Friday, November 4. Students were given packets of information last Wednesday from Jostens. You can order online or with form in packet. If you have questions, you can contact Mrs. Palmer
https://www.jostens.com/
This group of students participated in the All District Pep Band last Thursday @ Drake for the District 11 Volleyball Tournament.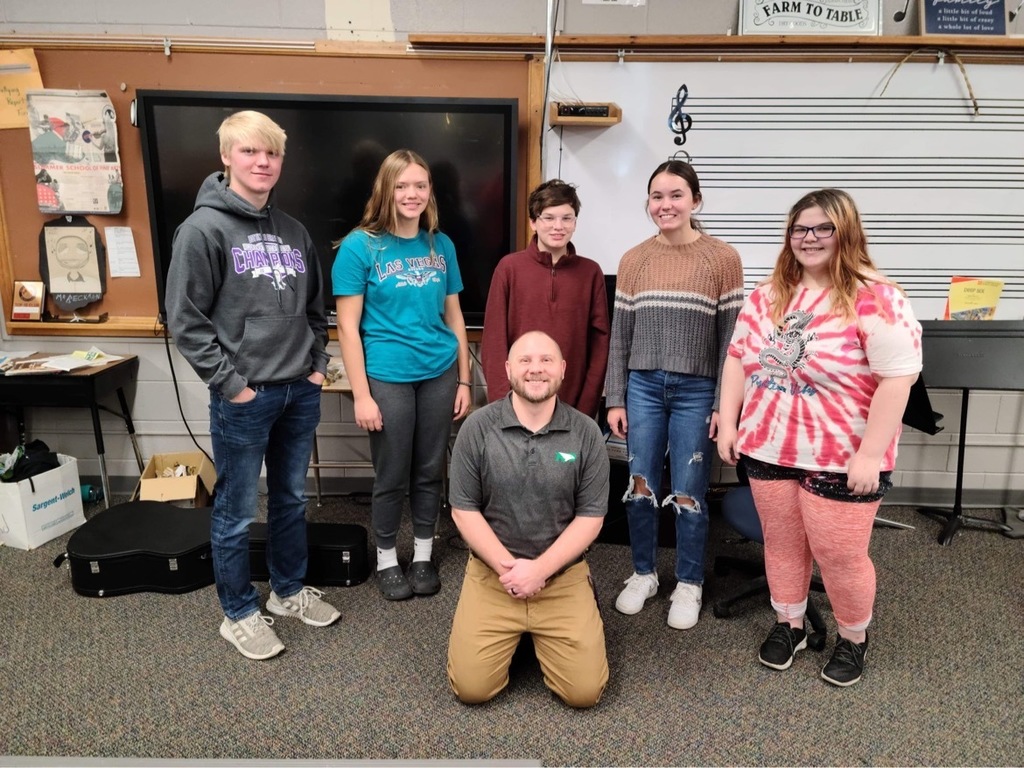 Congratulations to the Stars on their District 11 2nd Place finish! They advance to Regionals and will play South Prairie/Max in Minot on Monday, November 7th. Game time is roughly 4:30. Congrats to Kylie Simpson, Morgan Schweitzer, and Kyra Beckman for being named All District! And one more Congrats to Coach Becky Moen for being named District 11 Coach of the Year!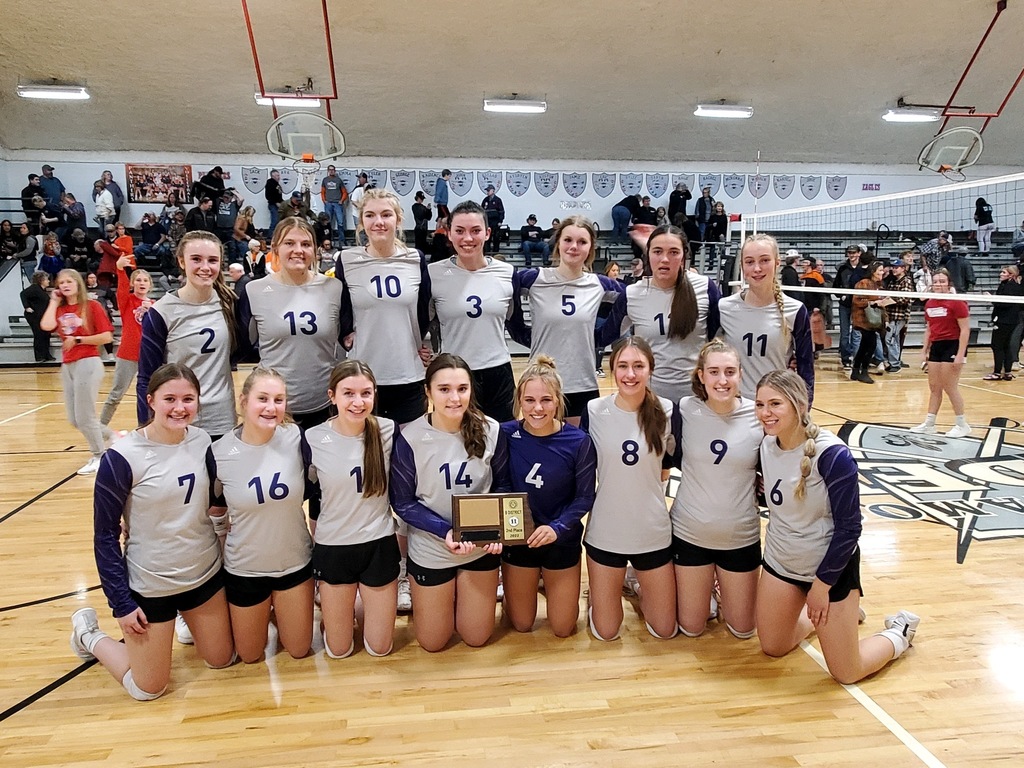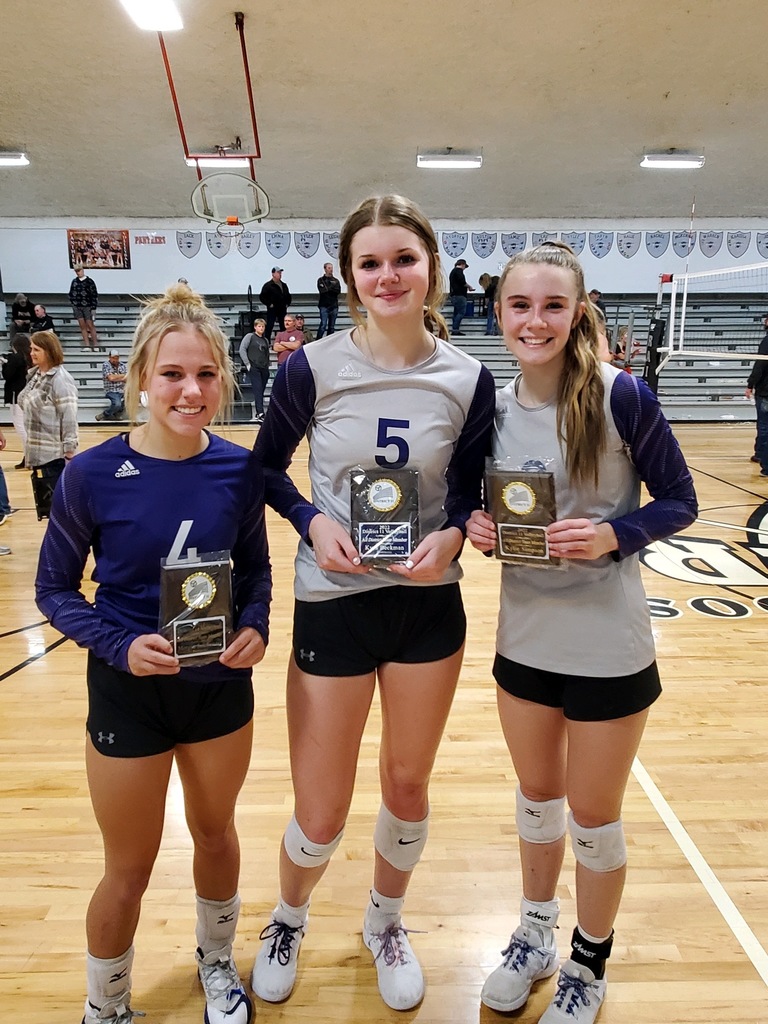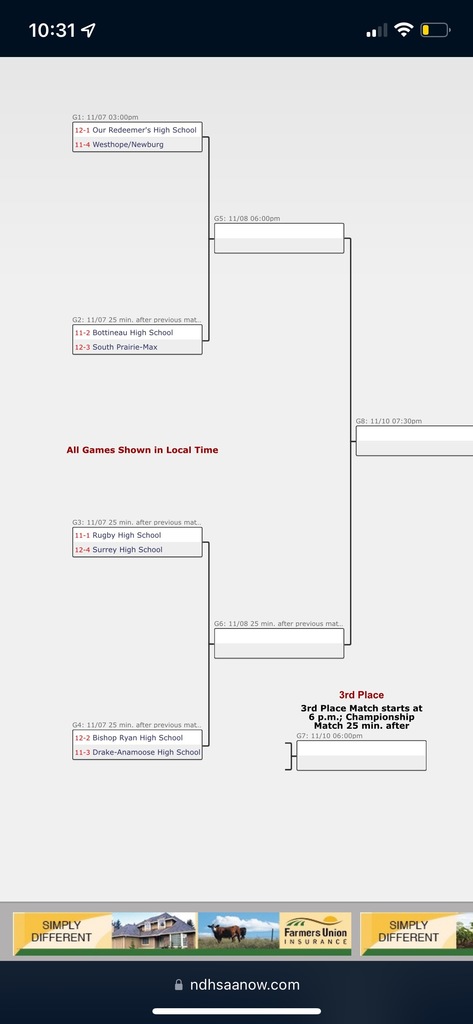 Reminder that Parent Teacher Conferences are on Thursday, November 3rd from 3:30-9:30. Elementary can sign up with the link below. HS and JH can come at any time to meet with teachers. We would love to see you all there!
https://signup.com/go/BCNdqRO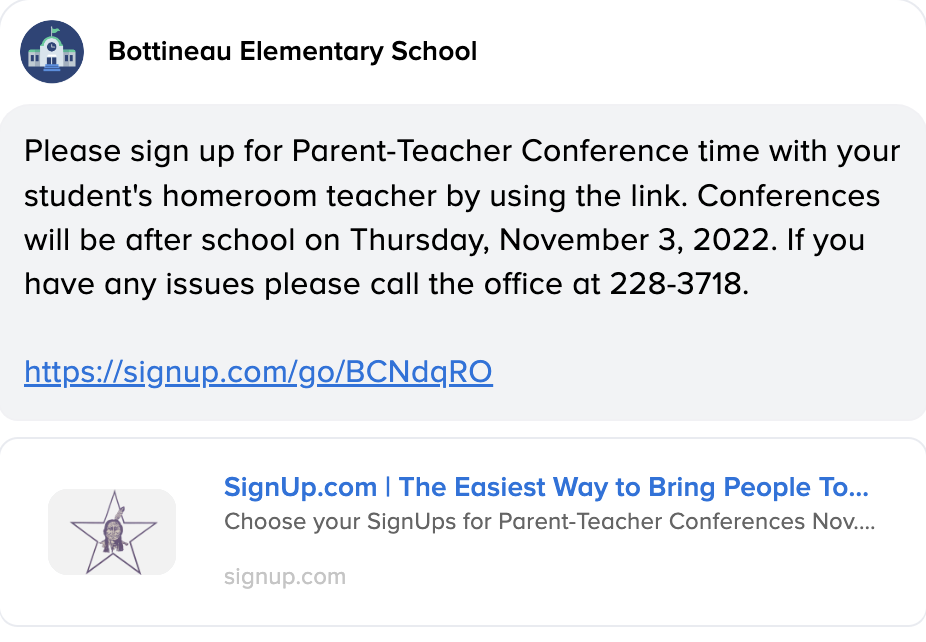 Best of luck to our STARS tonight as they take on Rugby in the District 11 Championship game in Drake! Game time is roughly 7:00. It will be streamed on YouTube and on the Rugby Radio Station-1450 AM. Go get 'em girls!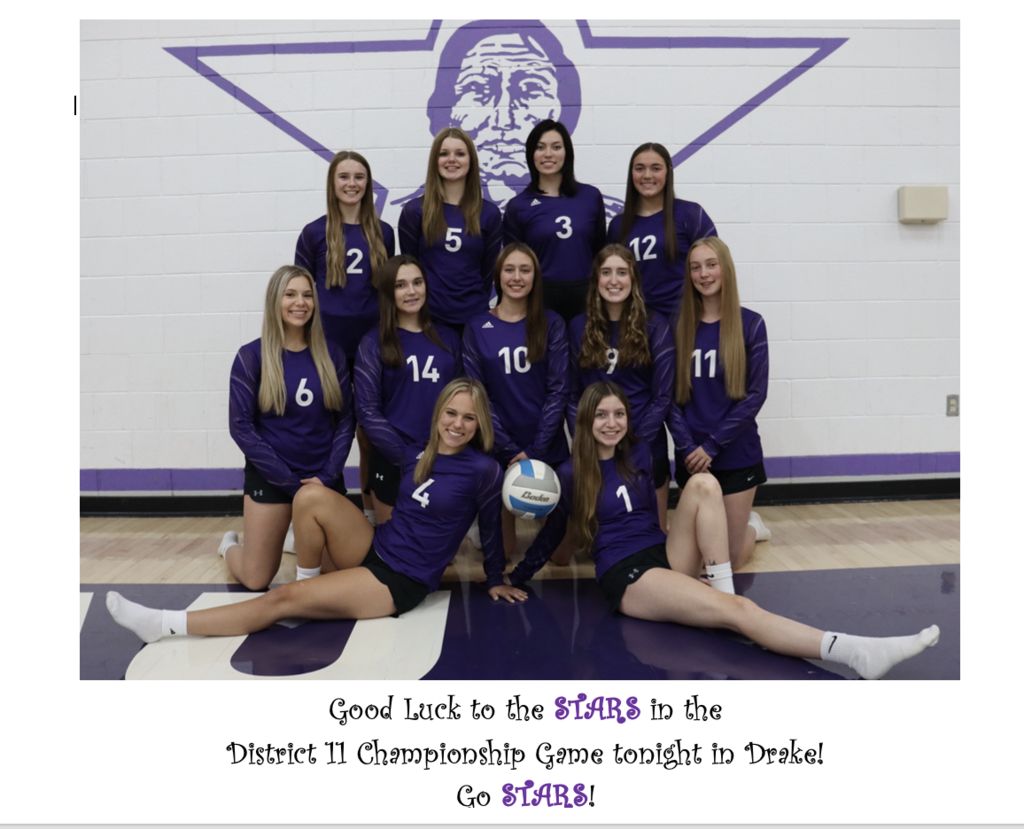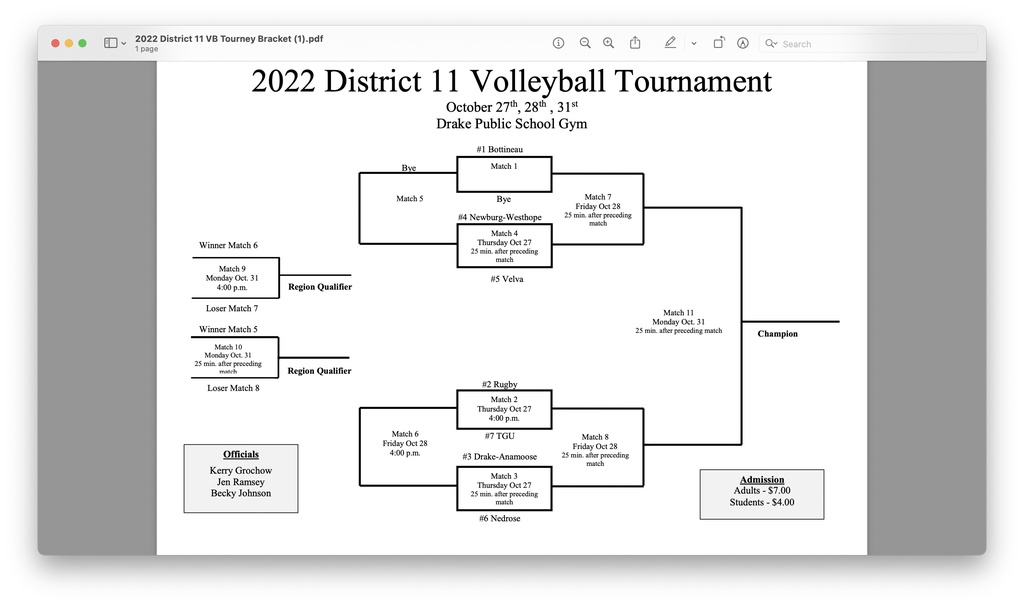 The Book Fair is Coming . . . Thursday, November 3, 2022. It will be open during Parent Teacher Conferences. Please note something new this year, a 7% sales tax will be applied to each order. Hope to see you there!
https://www.scholastic.com/bf/bottineaujrsrhighschool
Congrats to our Stars and Braves Cross Country teams on an amazing inaugural season! Maddy Kyle placed 9th at the State Meet (out of 261 girls) and made All State! Our girls team placed 15th out of 27 teams. It was an amazing season with an amazing group of athletes!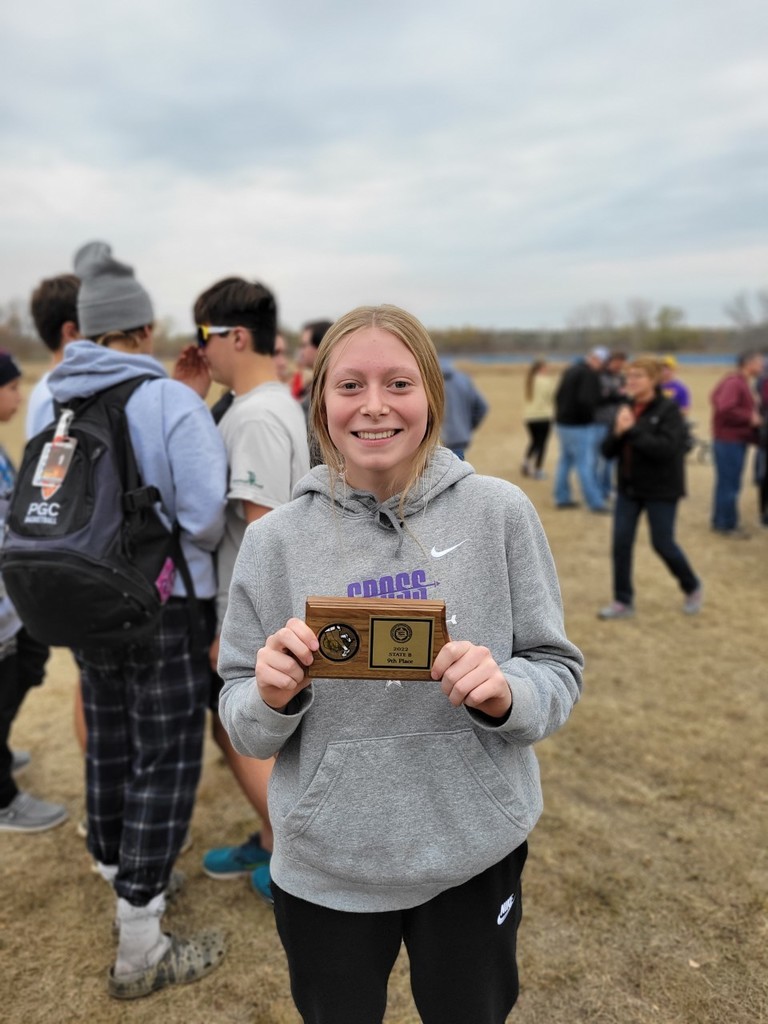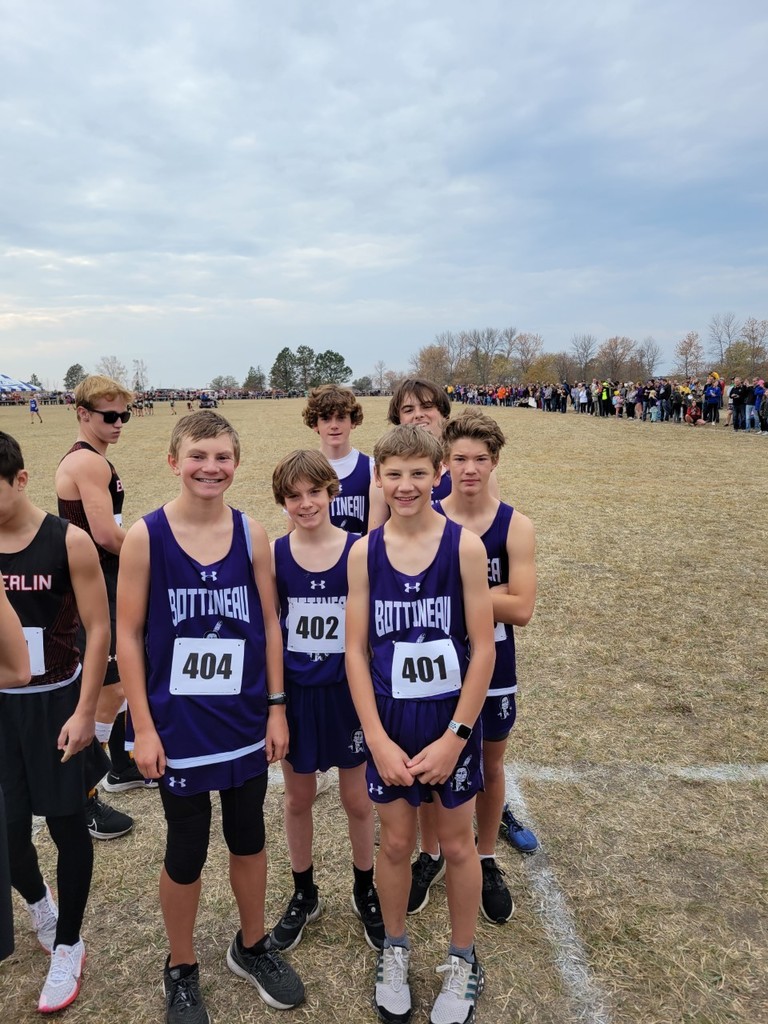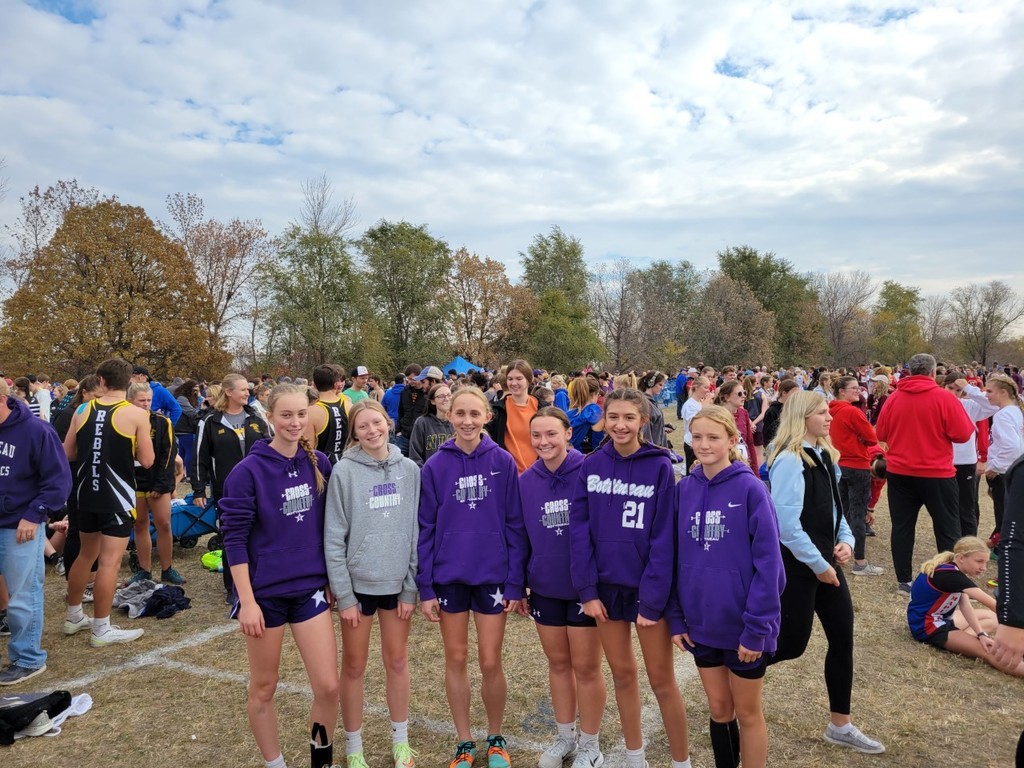 Here's the bracket for the District 11 Volleyball Tournament. Good luck to the Stars!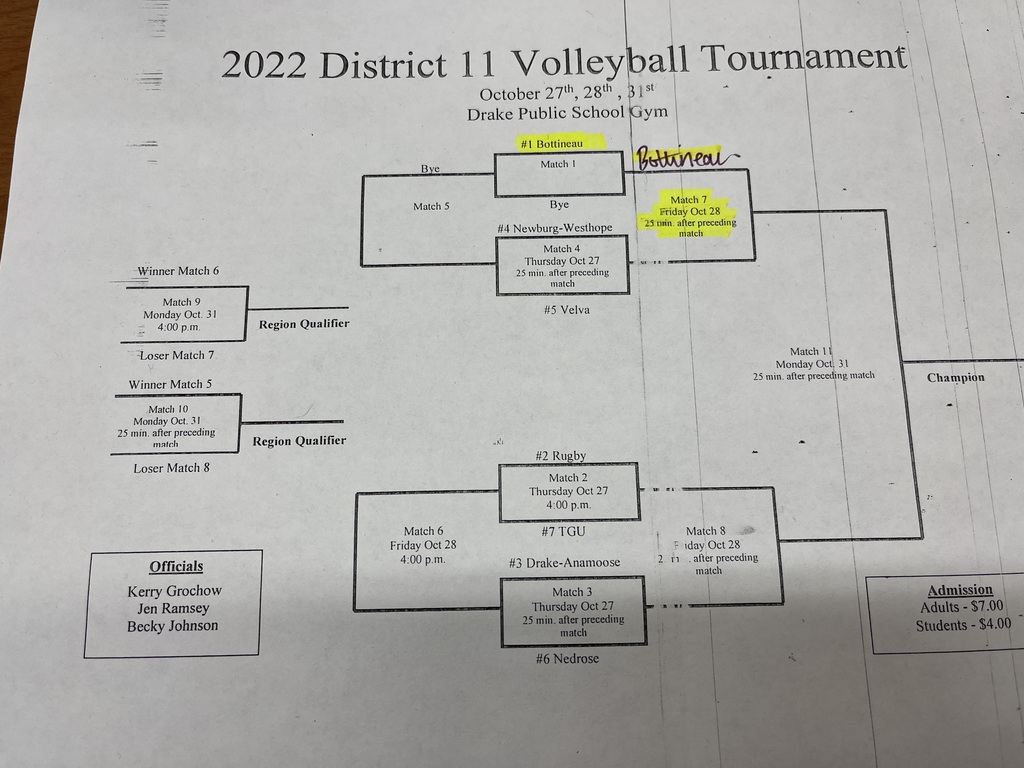 Bottineau Braves football takes on the Central Cass Squirrels in the 1st round of the 11B playoffs at 2pm Saturday, October 22nd in Rolette hope to see everyone there. Follow along on Sunny 101.9FM and NFHS network. Go Braves!!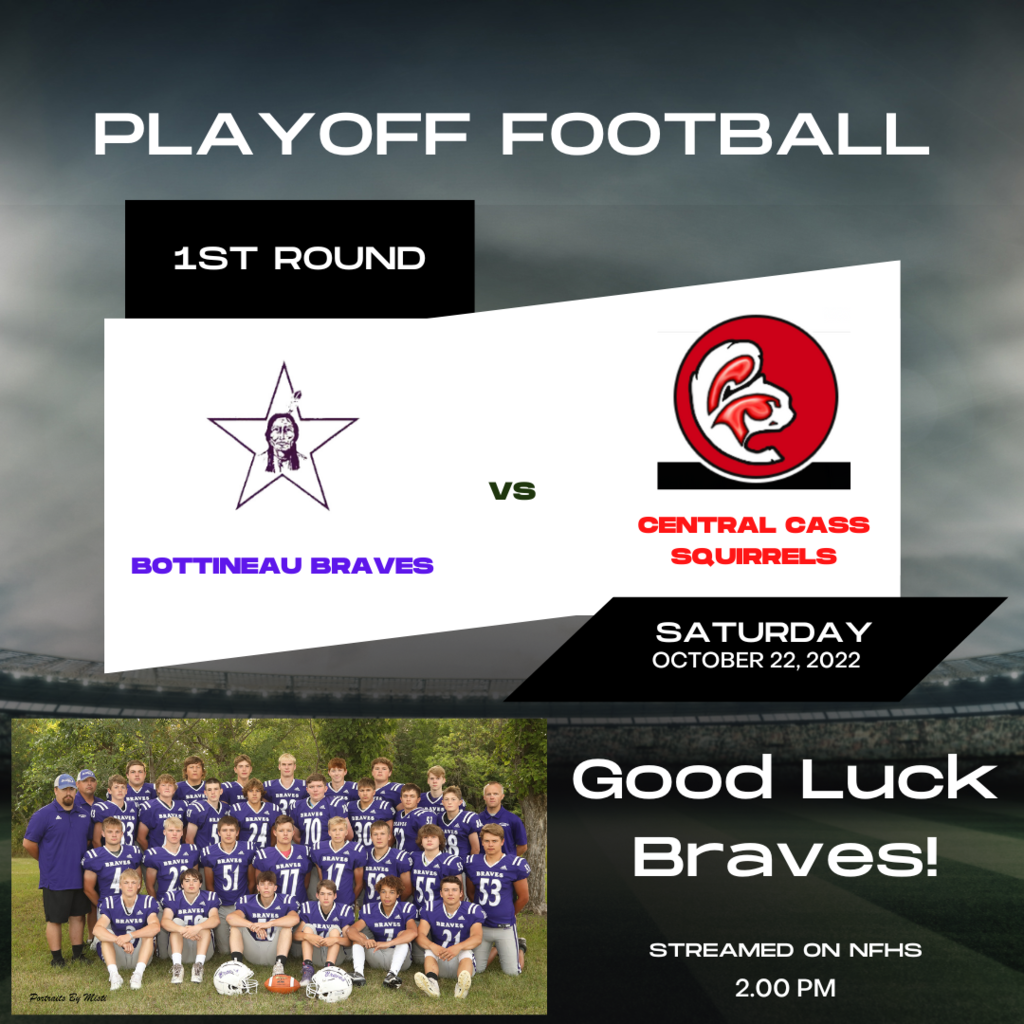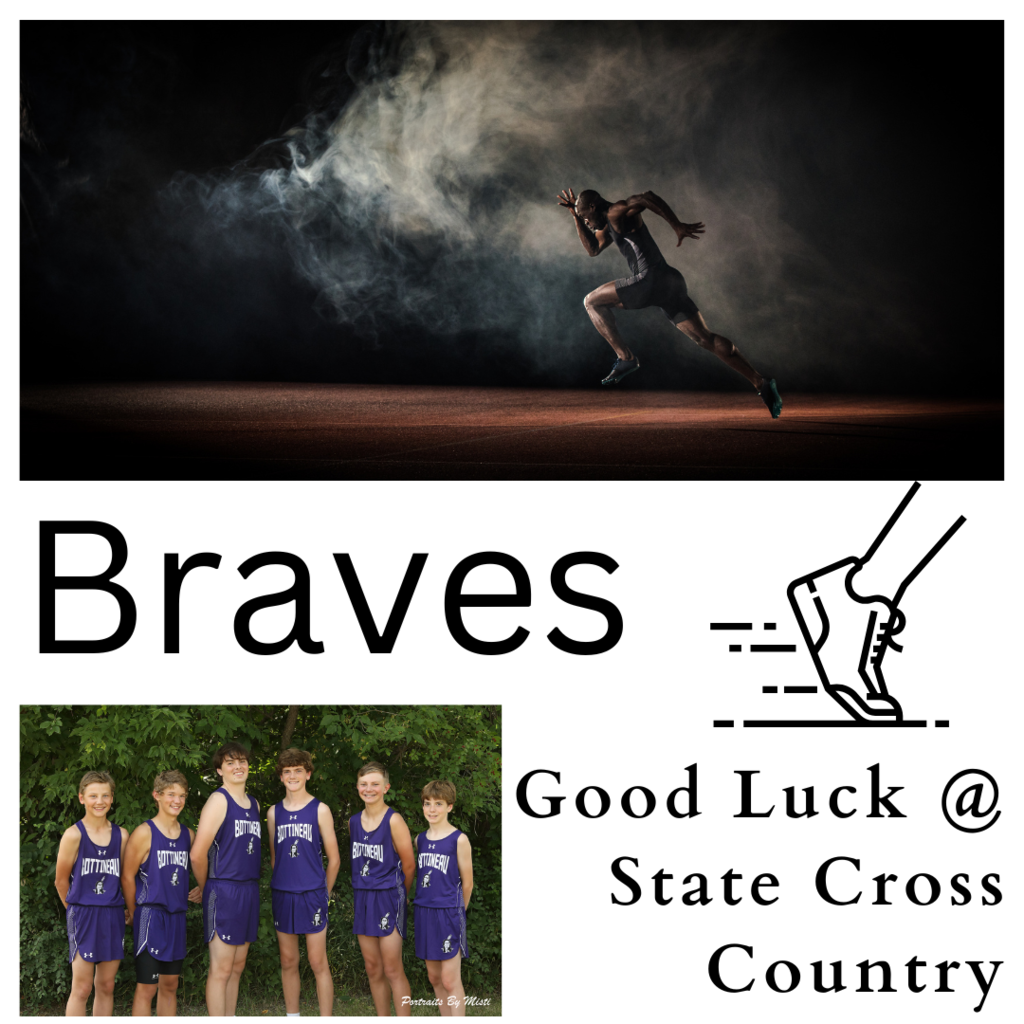 Volleyball scheduling location update- Volleyball @ North Prairie matches will be played in Rolette starting at 5pm on Monday, October 24th, 2022
District 11 Volleyball ALL SCHOOL PEP BAND! At the District 11 Volleyball Tournament - D/A is hosting an All District Pep Band for ALL District 11 Volleyball Teams! We would like to invite BAND MEMBERS, STAFF, PARENTS and ALUMNI to bring their instruments and musical talents to D/A on October 27, 28 and 31st and JOIN this All District Pep Band! District 11 Schools include: Nedrose Cardinals, Velva Aggies, D/A Raiders, TGU Titans, Rugby Panthers, Bottineau Starts, N/W Eagles. This is great opportunity for kids and adults to join together to share their musical talents! If you have questions - please contact Veronica Schmitt at D/A School
veronica.schmitt@k12.nd.us
.
The playoff football game on Saturday, October 22nd vs. Central Cass will be played in Rolette with a 2pm kickoff. The new football and track facility is nearing completion we appreciate everyone's cooperation this fall hopefully we will be playing a game soon on it!!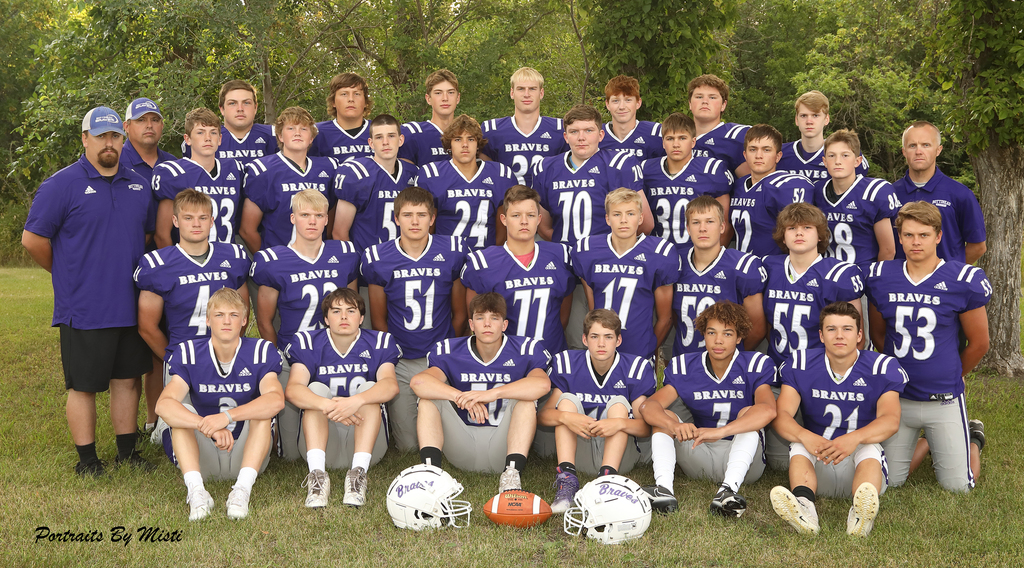 Thank you for all the support for the Stars Dig Pink Night!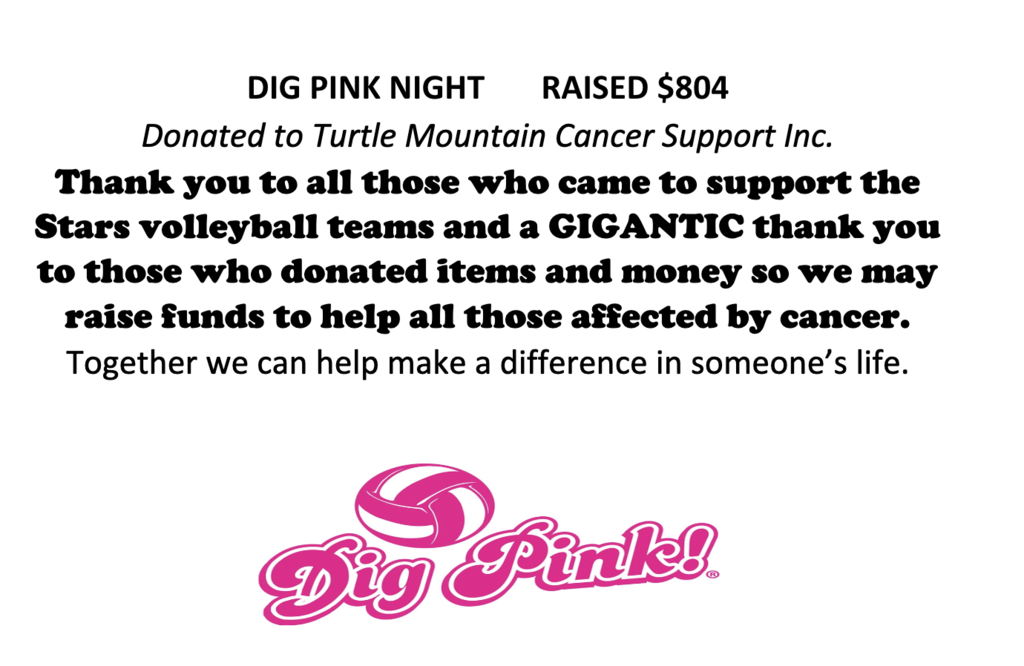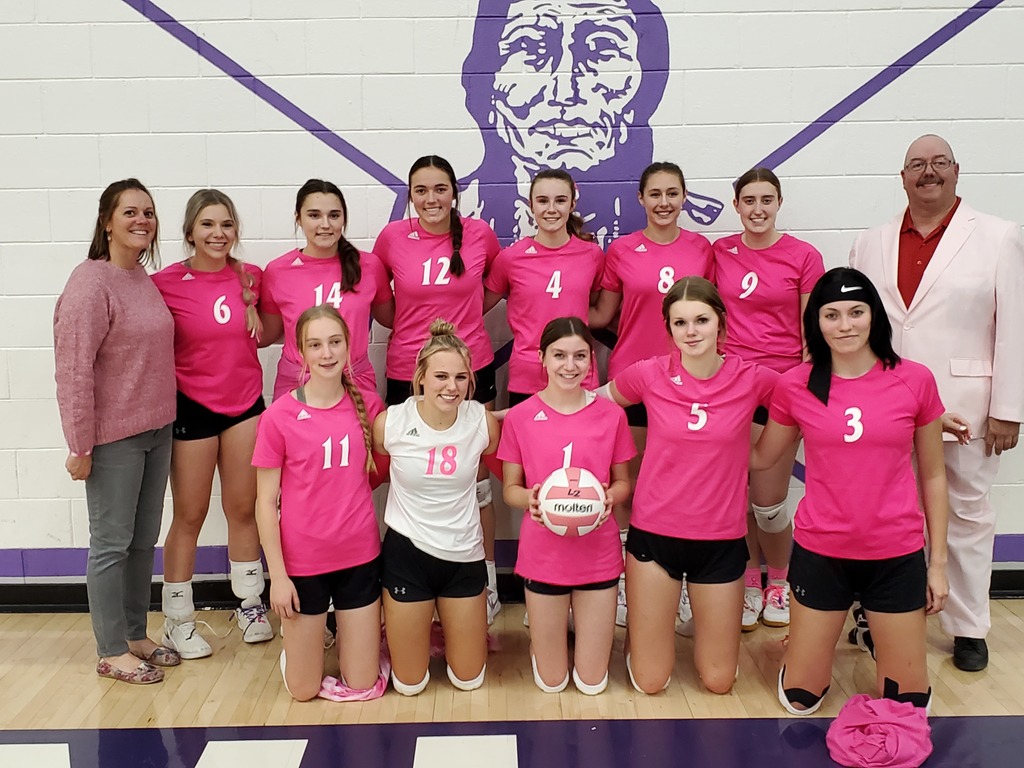 We would like to extend a huge Thank You to State Bank for providing a grill, and Pat Artz for taking time out of his Friday night to grill us hot dogs at our Homecoming bonfire!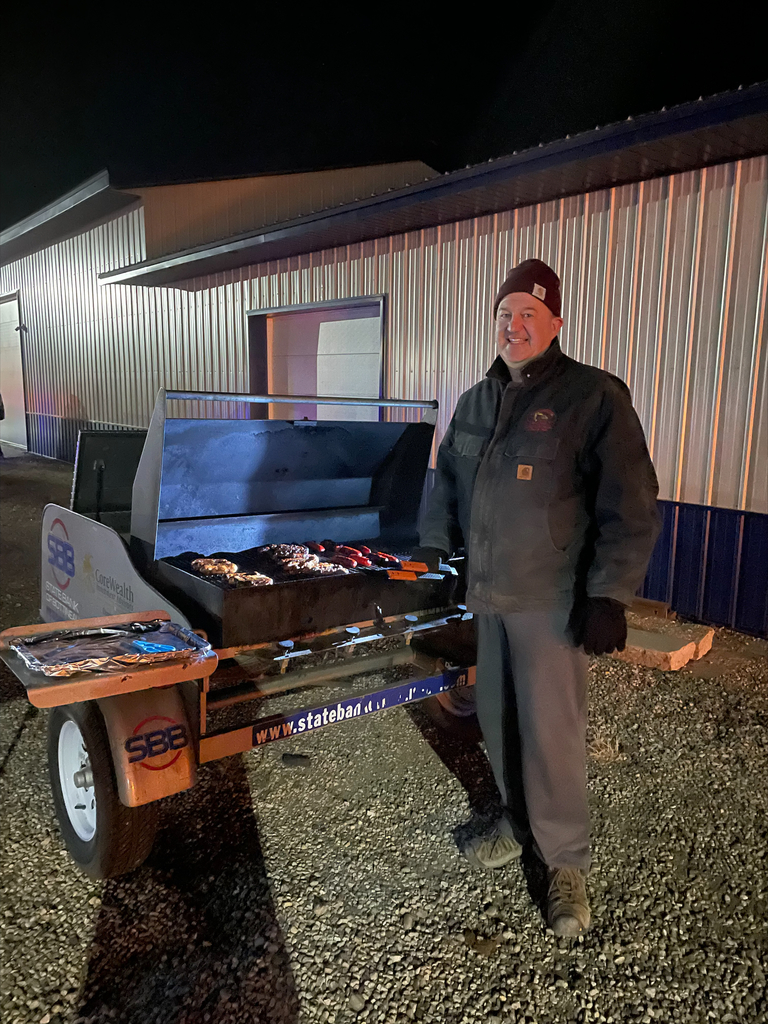 Good luck to our Stars and Braves Cross Country teams today at Regionals in Cooperstown! The meet starts at 11:00.