There will be NO after school activities today, Tuesday 2/14

The high school boys basketball game vs Our Redeemers Scheduled for today 2/14 has been cancelled due to road conditions.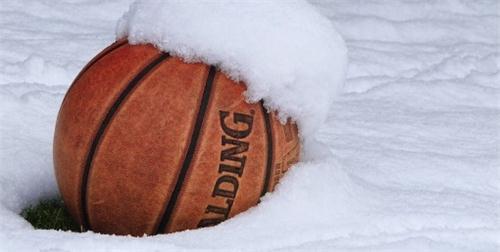 The Jr. High basketball game today vs MLS has been cancelled due to road conditions. There will be no practice.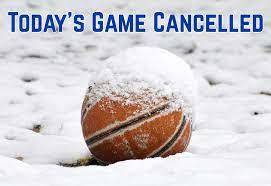 Congrats to Karley, Becca, and Ava for being selected to All State Music! (Take 2 with a better picture that isn't blurry)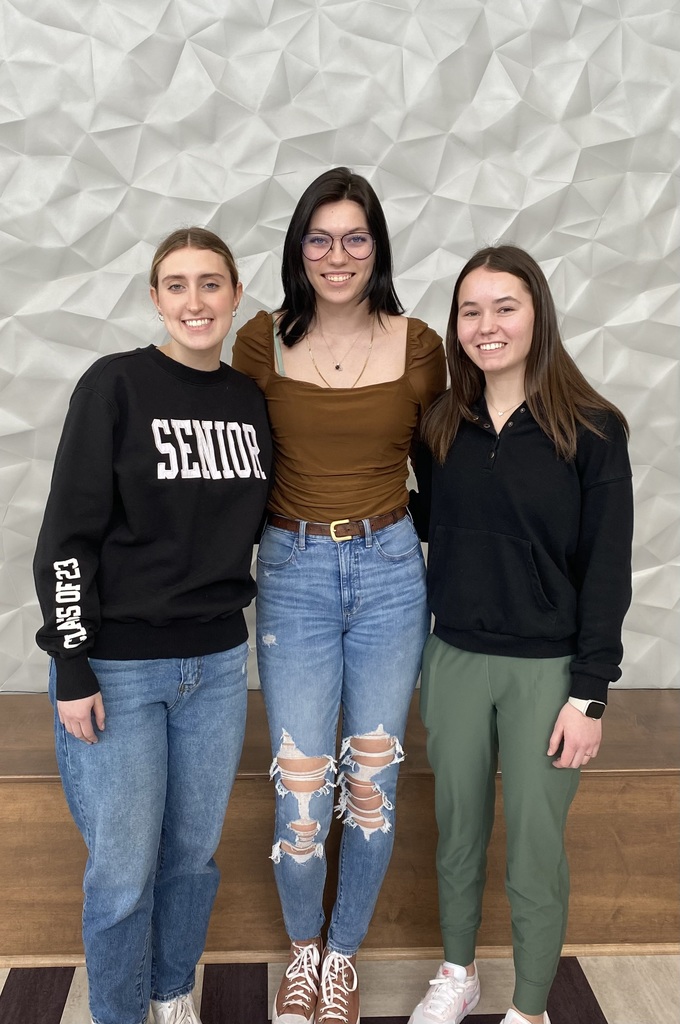 Feb 14, 2023 Parents of HS Students, The BRHS hockey team will be playing in the WDA Regional Tournament on Thursday, Feb 16th at the Maysa Arena in Minot against Minot. This game will take place at 11am. If your child will be attending, BHS's expectation is that they attend 1st hour before being excused. Please send a note with your child to drop off in the HS office by the end of day Wednesday, Feb. 15th. To be excused from classes, they must check in with Mr. Keller at the game in Minot. BHS

Three Bottineau High School musicians have been chosen to perform in the North Dakota Music Educators Association High School All-State Music Festival. These students were selected from a pool of several hundred auditions thoughout the state of North Dakota. Congratulations to Karley Hill, who was selected for the Treble Choir, Rebecca Benson, who was selected for the Mixed Choir, and Ava Thorenson, who was selected for the Concert Band. The festival will take place in Bismarck March 23rd-25th.
Today's JHBBB @ Turtle Mountain Info- Activity: Basketball - Boys Junior High Game Schools: Turtle Mountain Community vs Bottineau Location: Turtle Mountain Community Middle School, School St & N Hwy 5, Belcourt, ND Date: 02/13/2023. Time: 4:30PM CST. Thanks Go Bottineau!
Good Luck to our Bottineau Rugby Braves hockey team today in the WDA Regional Play-in Game! They will travel to Williston to take on the Coyotes at 7:30. Go get 'em!
Tonight is Championship Night of the Girls District 11 Tournament featuring our Stars vs. Rugby! Game time is roughly 7:00. Let's fill the gym in support of our girls! (or tune in on Sunny 101.9 or stream on NFHS) Good luck Stars!!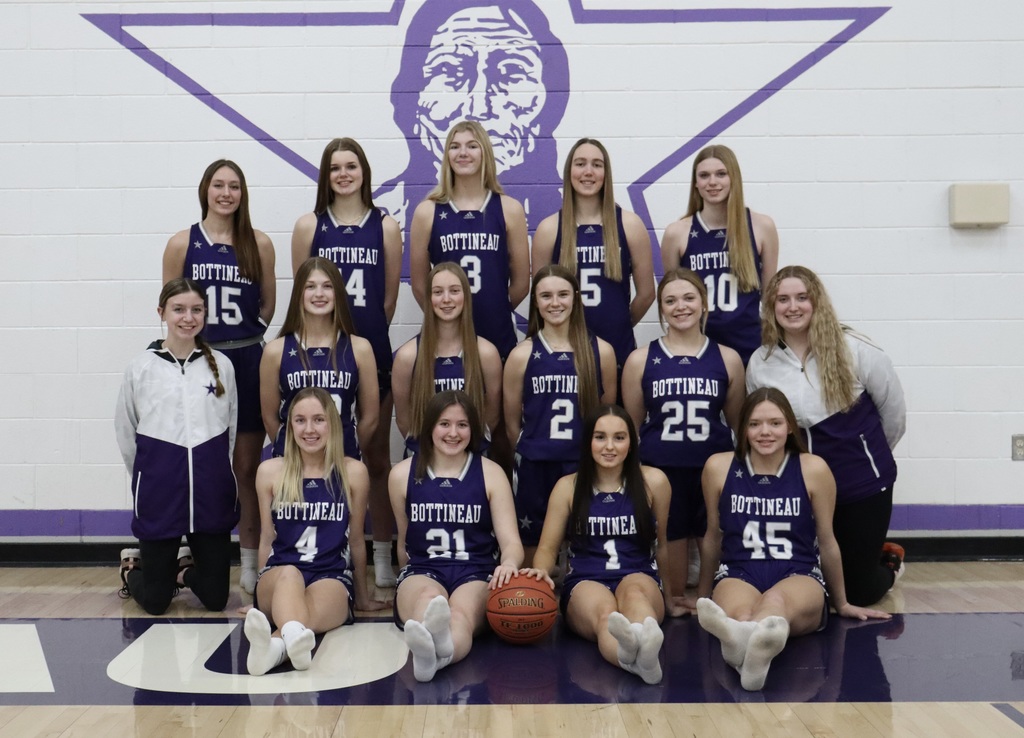 Boys Basketball @ Berthold on Monday, Feb. 13th has been changed to C & Varsity at 5:45 and 7:15pm Thanks Go Braves!!
The District 11 Girls Basketball Tournament continues today in Rugby with Semifinal action. The Stars will take on Nedrose at 7:00. Come out and show your support! (Or tune in on Sunny 101.9 or stream on NFHS)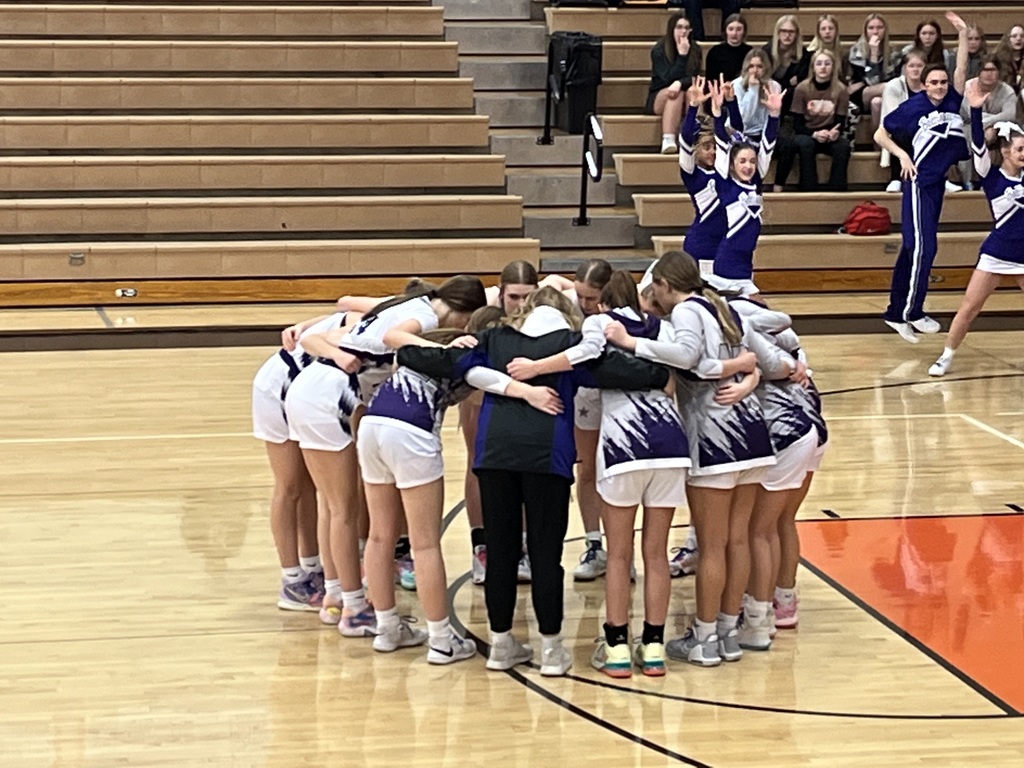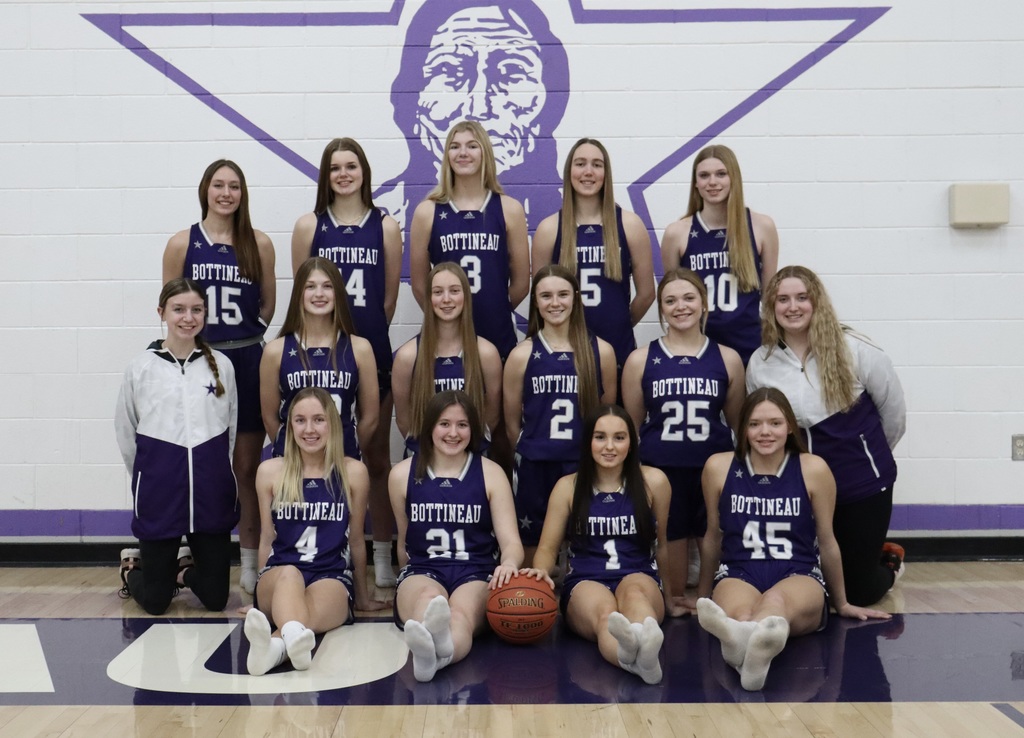 Info for our West Region Boys Hockey Play-In Game: #9 Bottineau-Rugby @ #8 Williston Monday, February 13, 2023 Agri Sports Complex in Williston Face-off – 7:30 pm CST Winner advances on to play 2/16/23 at the MAYSA Arena in Minot at 11:00 am. Good Luck/Go Braves!!


There will be no Jr. High Basketball game vs Glenburn today (Monday 2/6). There will be no Jr. High practice today. Jr. High practice will be tomorrow (Tuesday 2/7) as scheduled.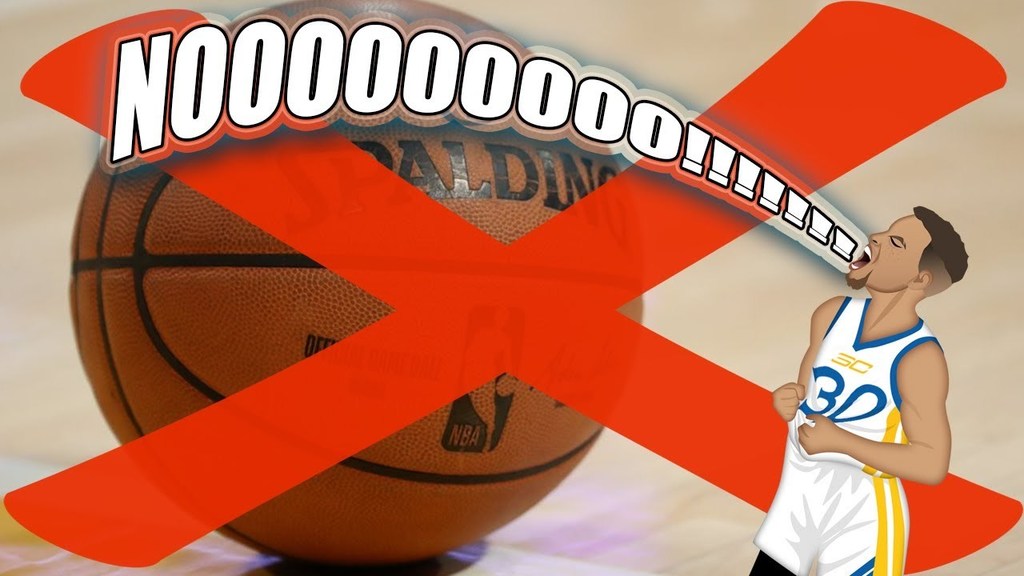 No "C" game today in Our Redeemers due to lack of players for Our Redeemers JV/V set to tip off at 5:45pm in Minot. Go Stars!!

The Girl's District basketball tournament will take place in Rugby starting Thursday February 9th. Bottineau will square off against Velva @ 4:00. The full bracket is attached.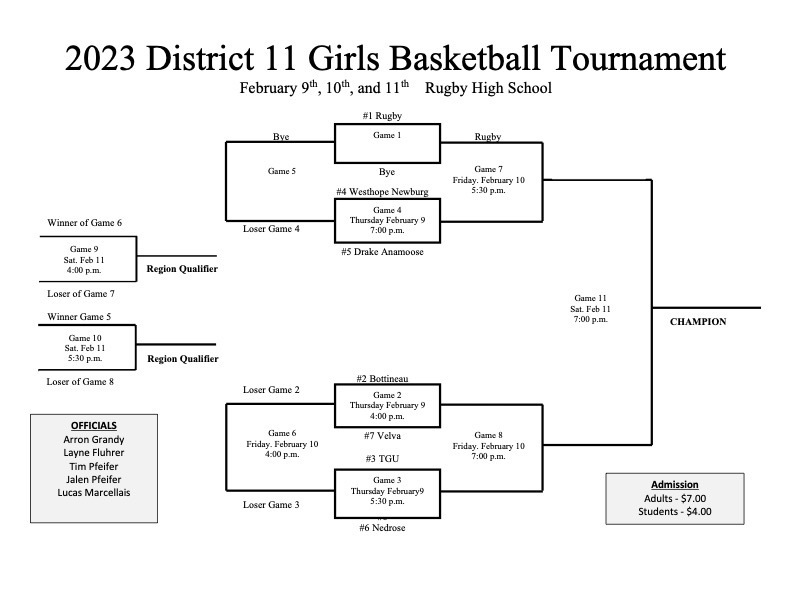 FBLA students, Tana and Emma, are selling bars for their FBLA State Community Service Project. All proceeds will go locally to the Turtle Mountain Cancer Society.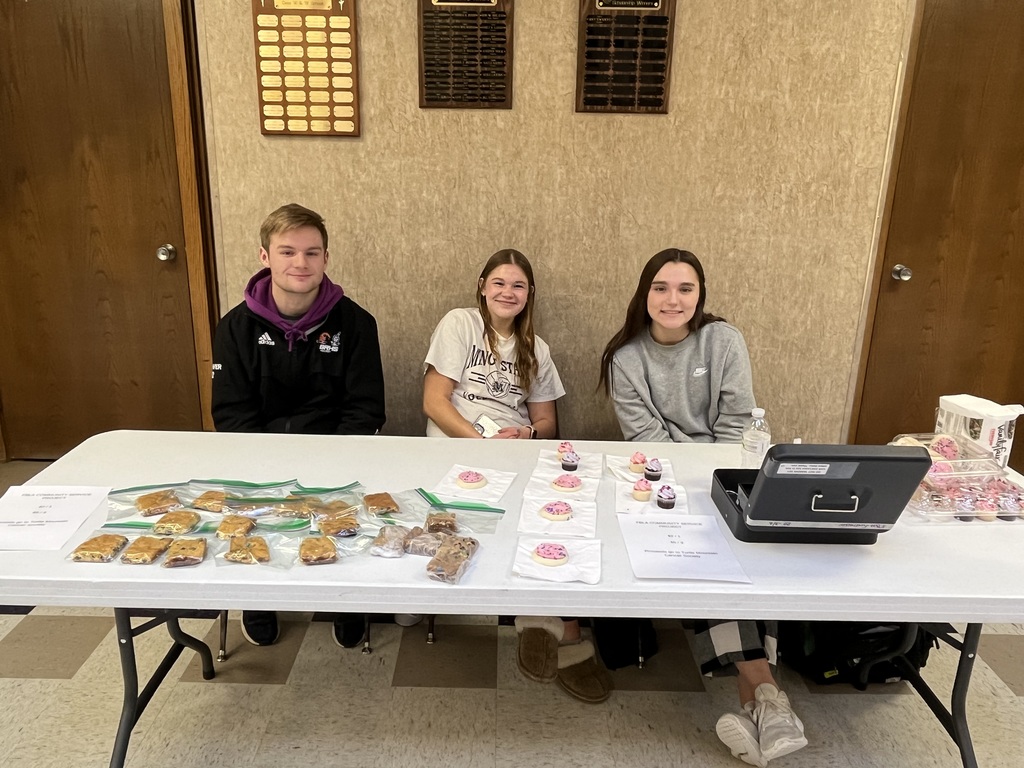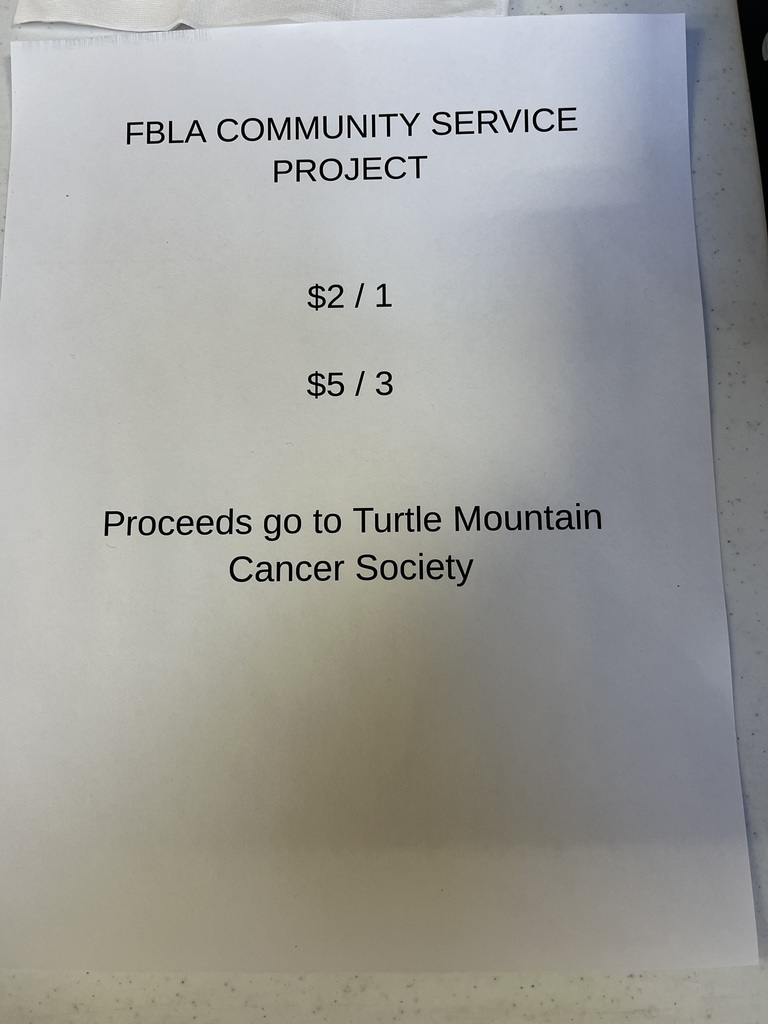 Congrats to Bottineau football seniors Gabe Nero and Jacob Shriver as they announced their plans to play college football next fall as Gabe will play at Minot State and Jacob at Mayville State. Thanks to all the seniors for everything they have done for BHS Football GO BRAVES!!